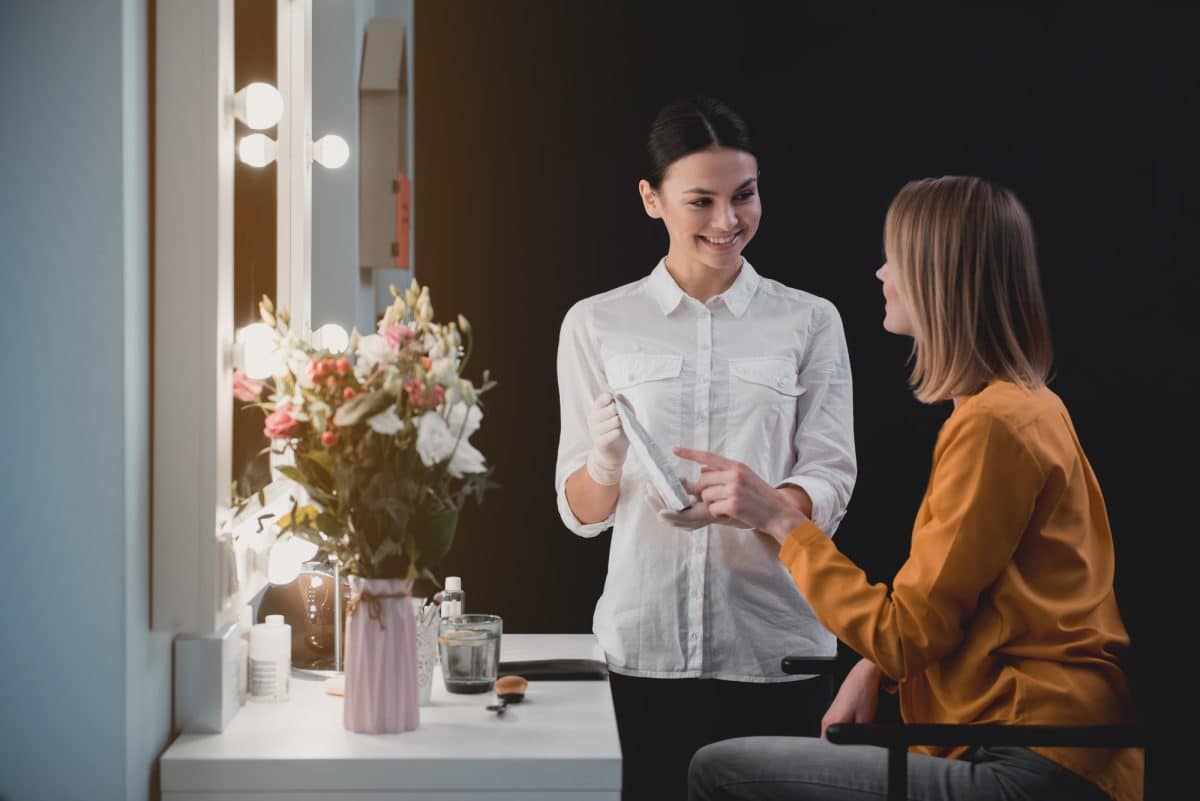 The employment of cosmetologists (and related workers) is expected to grow by 11% over the next ten years! If you want to be a cosmetologist, now is a great time to get into the field. That means you need to find a great cosmetology school.
If you're already an adept hairstylist or makeup artist, you may be wondering what cosmetology programs can really do for you. What makes them worth the time and effort?
Let's talk about it. Read on to learn a few top skills you can learn from a cosmetology program.
1. Client Communication
Client communication and customer service go hand in hand, and believe it or not, they're both things that you can learn from your cosmetology program.
If you want to be a successful cosmetologist, you have to be able to build client relationships and gain repeat customers. People often go back to the same hairstylists and nail technicians for years. If you can build that kind of trusting relationship with your clients, you're sure to be successful.
Working as a cosmetologist may not feel like hospitality work, but you still need to create a hospitality culture to maintain your valued clients. Cosmetology schools can help with that.
2. Business Management
Business management (and in this case, salon management) is a crucial skill for any potential cosmetologist. Even if you plan on working in someone else's salon, you still have the potential to be your own boss as an independent contractor. You need to know how to run a business, even if it's on a small scale.
A good cosmetology school will be able to teach you the ins and outs of sourcing products, budgeting, basic employee management, and more.
3. Marketing and Sales Techniques
Marketing is everything if you're either starting your own salon or working as an independent contractor. You need to earn your customers. In a world where some of the best cosmetologists are showing off on social media and gaining clients that way, you need to be able to compete.
You'll learn all about basic marketing skills so you can find clients that will love your work. You'll also learn the sales skills required to sell your skills at the price that you deserve.
4. Beauty-Related Skills and Techniques
Of course, you're starting a cosmetology program because you want to take makeup classes and learn how to do hair and nails. Your cosmetology school will teach you all about how to follow hair trends, safely bleach and color hair, apply perfect makeup, and more.
These skills are important for every cosmetologist, but without the other business-related skills, they won't take you far.
Cosmetology Programs Teach You What You Need to Know
All good cosmetology programs don't stop their education at makeup and hair skills. They make sure that their students leave with a firm grasp of what it means to be business owners and professionals. When you leave your cosmetology program, you should be ready to start your career.
At The Beauty Institute, our experienced instructors are ready to help you start your cosmetology journey. Contact us to learn more about our programs today.