The world of Skin Care / Makeup Artistry is in a state of constant change that a good Cosmetologist must keep up with it to continue to be successful. Some determining factors that can bring on these changes are:
Seasons of the Year
Current Trends in Fashions
Innovative Manufacturing Techniques
Computer Generated Colors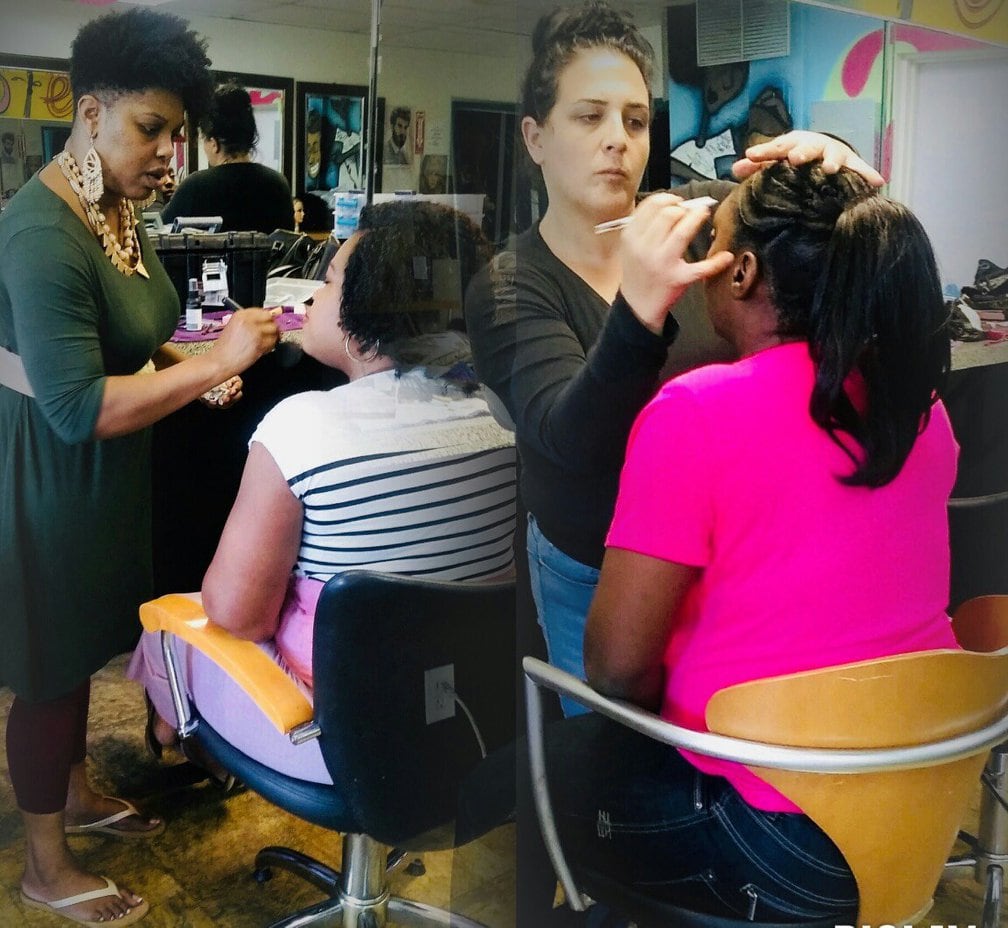 A daily and nightly regimen of healthy skin care must be followed to prepare your face for application of makeup. At The Beauty Institute, we teach all the important dos and don'ts for healthy skin. You will be trained to create the look you want with:
The hottest color combinations
Revolutionary technology
Simple techniques
High-resolution finish
One-of-a-kind customization
Ultimate perfection
We have a full array of beauty products including:
Custom blend foundations
Custom luminous translucent and pressed powder
Custom mineral powders
Cream concealer
Blush
Colorful eye shadow
Mascara
Liquid eyeliner
Lip crayon
Lip shine
Lipstick
And more!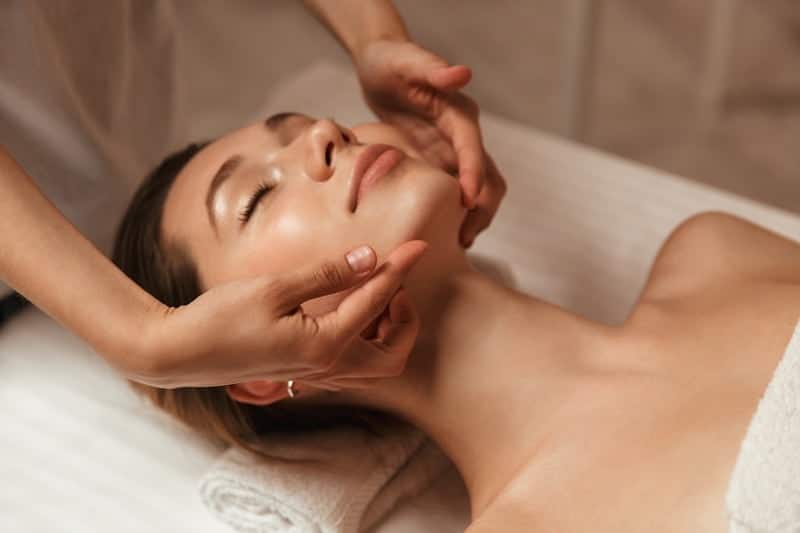 Creating a specially blended foundation for all types of skin is a unique technique taught at The Beauty Institute. Using special lights, an exceptional oil-free formula is used to color match your exact skin tone. This is accomplished by blending base and toner shades adjusted to your skin's specific needs. It is especially challenging to match a foundation to the various skin tones of women of color, but this technique allows for truly customized coverage, from sheer to full, and can be created on the spot, exclusively for your client, right in front of their eyes. In addition, we provide Contemporary Makeup Artistry for beginners, as well as experienced makeup artists. Unlike other beauty schools that only offer training for working in a department store or salon, we prepare you for a career as a multimedia makeup artist in beauty, fashion, television, film, videos, and theatre, in addition to fashion photography and runway. Our program also covers training on how to do color-specific makeovers for bridal parties, proms, and other special events and occasions. You will learn Marketing ideas that are specific to this industry:
Create an additional income stream by selling makeup on a retail basis to your own clients. This can become your own separate business.
Specialization in color-specific makeovers for bridal parties, proms, and other special events and occasions, including film, video, television, theatre, fashion photography, and runway.
Offer makeovers at women's lunches, fundraisers, spas, health clubs, and women's support agencies.
This gives the Cosmetologist a chance to unleash their creative abilities to design a face of beauty that expresses the customer's specific desires for different occasions. A very lucrative business within a business is possible. If interested, ask us for more information!
Proper skincare is just as important as proper nutrition. No matter what age or sex a person is, everybody wants to prevent and diminish wrinkles, fade away scars and have healthy, youthful, glowing skin that feels soft and supple.
It all starts with learning about the basic procedure for a facial. Students will learn how to:
Describe the material and equipment required for facial treatments
Demonstrate the required or optional manipulations for a facial
Identify the various types of corrective facials given in the beauty salon
Describe packs and masks and their possible ingredients
Describe material and procedures for various facial masks
Identify reasons a client might find fault with a facial treatment
Describe the two general classifications of unwanted hair removal
Identify the three methods of permanent hair removal
Demonstrate the techniques involved in the thermolysis method of permanent hair removal
Demonstrate the methods of temporary hair removal
This is followed by a daily and nightly skin care regimen consisting of:
Deep Cleaning Emulsion
PH Skin Normalizer
Daily Moisture Enhancer
Eye Cream
Skin Perfecting Complex