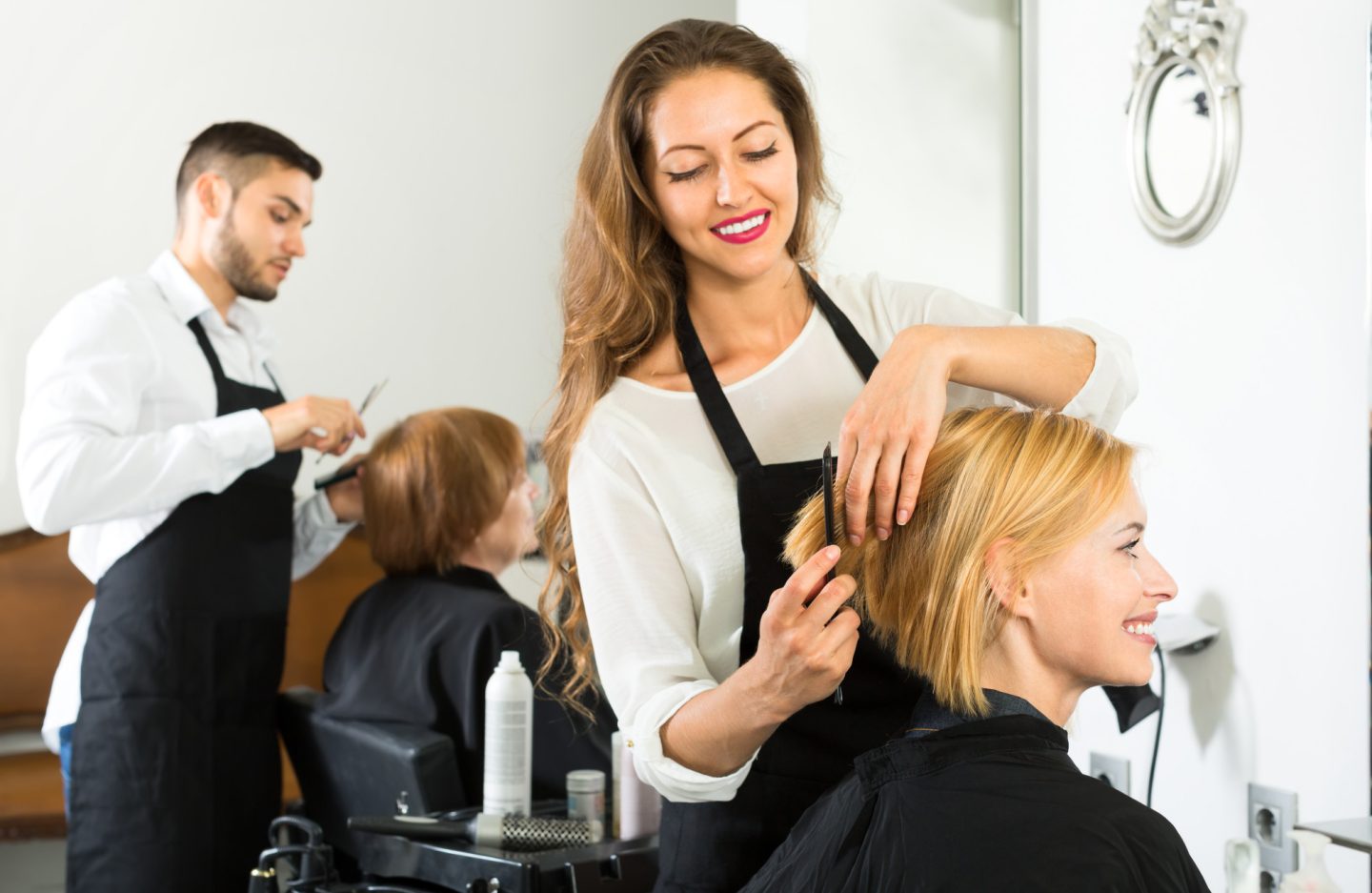 Are you currently trying to decide your next career move? You know the corporate life isn't for you, but you're still unsure of what to do? Luckily you have options!
They say if you love what you do, you never work a day in your life. If you're creative and passionate about the beauty industry, you need to look into getting a cosmetology degree.
Let's break down the top five reasons you won't regret attending cosmetology school.
1. Creativity
There are many reasons to attend cosmetology school. A big reason is the opportunity to express your creativity.
You'll be able to cut and color hair in completely new ways. You can transform people into characters using makeup and nail techniques. You'll constantly be experimenting with different designs, styles, and color combinations.
No two days are the same in the beauty industry! Being able to express yourself and be artistic are huge cosmetology degree benefits.
2. Positive Relationships
As a licensed cosmetologist, you will meet so many new and interesting people. You'll be able to chat with your clients all day and even become friends with them!
Cosmetology services offer an inherently positive experience for both you and your client. It's scientifically proven that happiness can come from making other people feel good.
This industry gives you the opportunity to build long-lasting and positive relationships. If you truly enjoy the company of others, you'll never regret attending cosmetology school.
3. Freedom and Flexibility
Freedom and flexibility are huge benefits of cosmetology school. With this degree, you have the ability to create your own schedule and work in the location you desire.
A cosmetology degree teaches you the intricacies of cosmetology but also teaches you important skills to help build your business. These skills include salon management, marketing, communication skills, and sales techniques.
Did you know in 2020 there was a 27% increase in the number of people who started their own businesses? With a cosmetology degree, you can grow that number by working for yourself and building your own brand.
4. Quick and Affordable
Going to Cosmetology school is a commitment. However, it doesn't take up years of your life or leave you in major student loan debt. There is also financial aid available if needed.
Cosmetology school can be completed in 10 months' time for only a fraction of the cost of a four-year college. Even if there was a slim chance you didn't love it, you couldn't possibly regret the decision to go.
5. Job Security
If you're still asking yourself, "Should I attend cosmetology school?" you'll find comfort in knowing you'll always have a job to fall back on.
The health and wellness, self-care movement is here to stay! Haircare, skincare, and nail care all play important roles in making people feel good about themselves.
Whether you work in a salon or start your own business, there will always be people out there who need your cosmetology services.
If you're interested in getting a cosmetology degree, check out The Beauty Institute for more information!