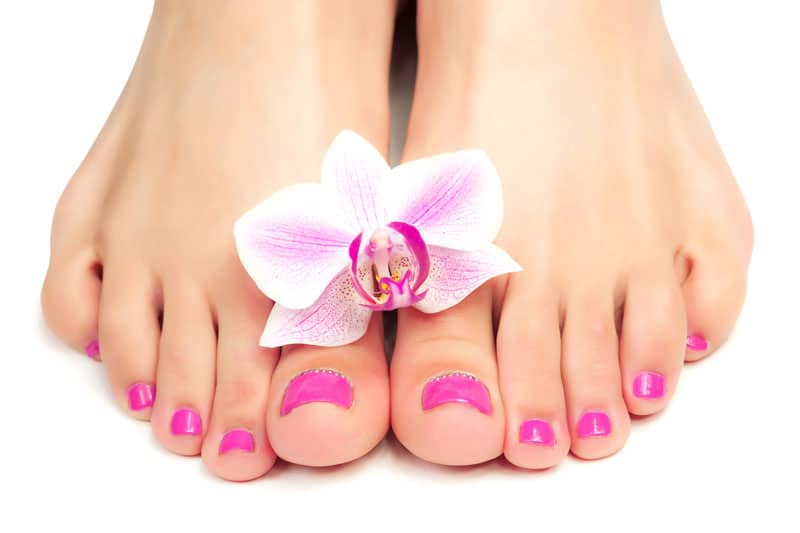 Most people think of pedicures as a luxury. What they don't realize is that depending on the kind of wear and tear you put your toes through, you might need to sit down for one every other week.
The problem with going to the salon that frequently is the price tag. How much does a pedicure cost? If you only need to get the basics done, it turns out it's not a lot.
If you want to add polish and other bells and whistles, however, that will drive the price up. Check out this guide to learn how much you can expect to spend.
What Is a Pedicure?
In short, a pedicure is a special bath for your feet. The professionals at the salon will get any dirt out from under your nails, get rid of dead skin, shape and file your nails, and trim your cuticles. If you want, they can also add a coat of polish, but that's extra.
Sitting down and letting someone take care of your feet can relieve your body of stress. It can also prevent your feet from drying out, and it keeps bacteria away.
How Much Does a Pedicure Cost?
If you want the basic trim and toenail filing, you can expect to spend about $20. Where things get pricey is when you add exfoliation, a massage, softening treatments, gel polish, nail art, and french tips. All these extras can easily jump the price up to $100 or more.
If you live in a big city with a high cost of living, your pedicure will be more expensive than normal. If you go to a luxury spa with a beautiful view, it will cost you more than going to the salon inside your local Wal-Mart.
You also can't forget to set aside money to tip the nail tech. That can add about 15% or more to the cost of your treatment.
How to Get a Good Deal
There are ways to get a luxury treatment without straining your piggy bank too much. The first is to keep your eye on your local salon's social media. This way, when they post about their promotions, you'll be the first to know about it.
You can go to voucher websites such as Groupon, too. If you have a group of friends who go get pedicures often, ask them if they know about any available discounts.
You can also head to your local beauty school. You'll save money on your treatment, and the students will get some valuable experience.
Your Pedicure Guide
How much does a pedicure cost? That depends on the kind of treatment you want. If you only need the basics, you can get away with spending less than $20.
What makes getting a treatment expensive is the add-ons. Keep an eye out for discounts, and if you want to learn the art of giving pedicures, contact us to learn about our programs.