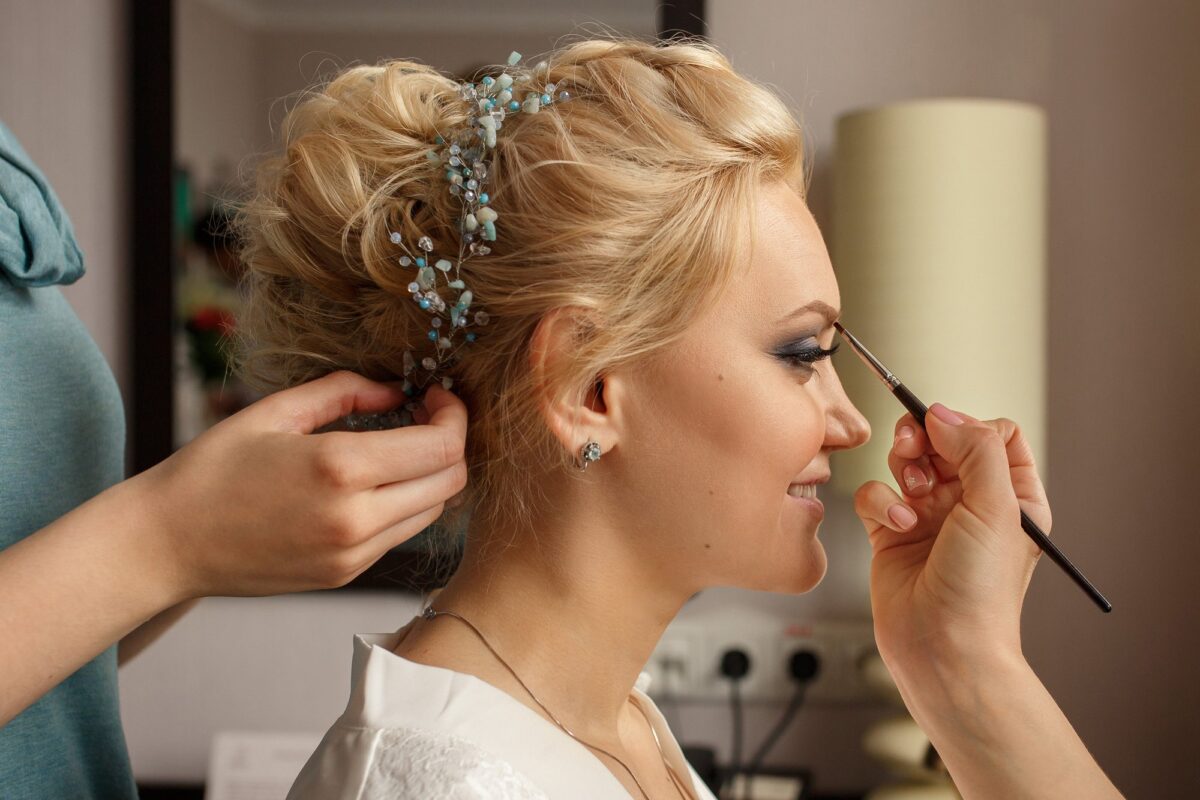 In the US, there are around 2 million marriages a year, and the majority of these couples hold weddings to get all their loved ones together. Considering that everyone wants to look their best for the big day, the wedding makeup industry is definitely lucrative.
If you've been considering your career options and have a passion for makeup, then this can be a fantastic route to choose. Read on to find out how you can become a glam bridal makeup artist.
Educational Requirements
One of the best things about doing makeup professionally is you don't need a college degree. This means you won't have to spend an exorbitant amount of money and time to get the proper skills and knowledge. However, a degree in cosmetology can be useful, as it can help you stand out above the crowd.
What you do need to become a professional makeup artist is some form of postsecondary training. If you take cosmetology classes at a reputable makeup school, you'll learn techniques, color theory, skincare, and different makeup styles.
Cosmetologist License
In the state of Florida, you need to obtain a license to perform cosmetology services. This means you have to go through 1,200 school hours in a cosmetology program, which you've probably already done while taking classes and receiving hands-on experience.
After meeting those requirements, you'll have to take and pass an exam. In addition, you'll have to complete the HIV/AIDS course.
Build Your Portfolio
To attract clients, you'll need to build your portfolio. This means your initial clients may not necessarily be bridal ones, but that's ok.
In addition, you may have to start off assisting established makeup artists. You can try out your techniques and also gain some valuable insights into the industry. These professionals can teach you about client interactions, and you can observe them at work, which can then shape your future career and interactions.
As you gain confidence and skill, as well as experience, you can show your previous work to brides, and they'll see that you're a fantastic makeup artist.
Make sure to take pictures of your work, and these images should be of professional quality too. Once you start working on actual weddings, you can ask for images from the photographer to put on your portfolio.
Do Glam Bridal Makeup for a Living
As someone who's always been drawn to makeup, what better career choice can you make than to do glam bridal makeup for a living? Not only will you get to help brides feel and look their best, but you can also express your artistic and creative sides.
You don't need a college degree, and once you've gone through training, you'll have a rewarding career, especially after you've built your portfolio and client base.
If you'd like to get started on your new career doing professional makeup, then apply to The Beauty Institute now.