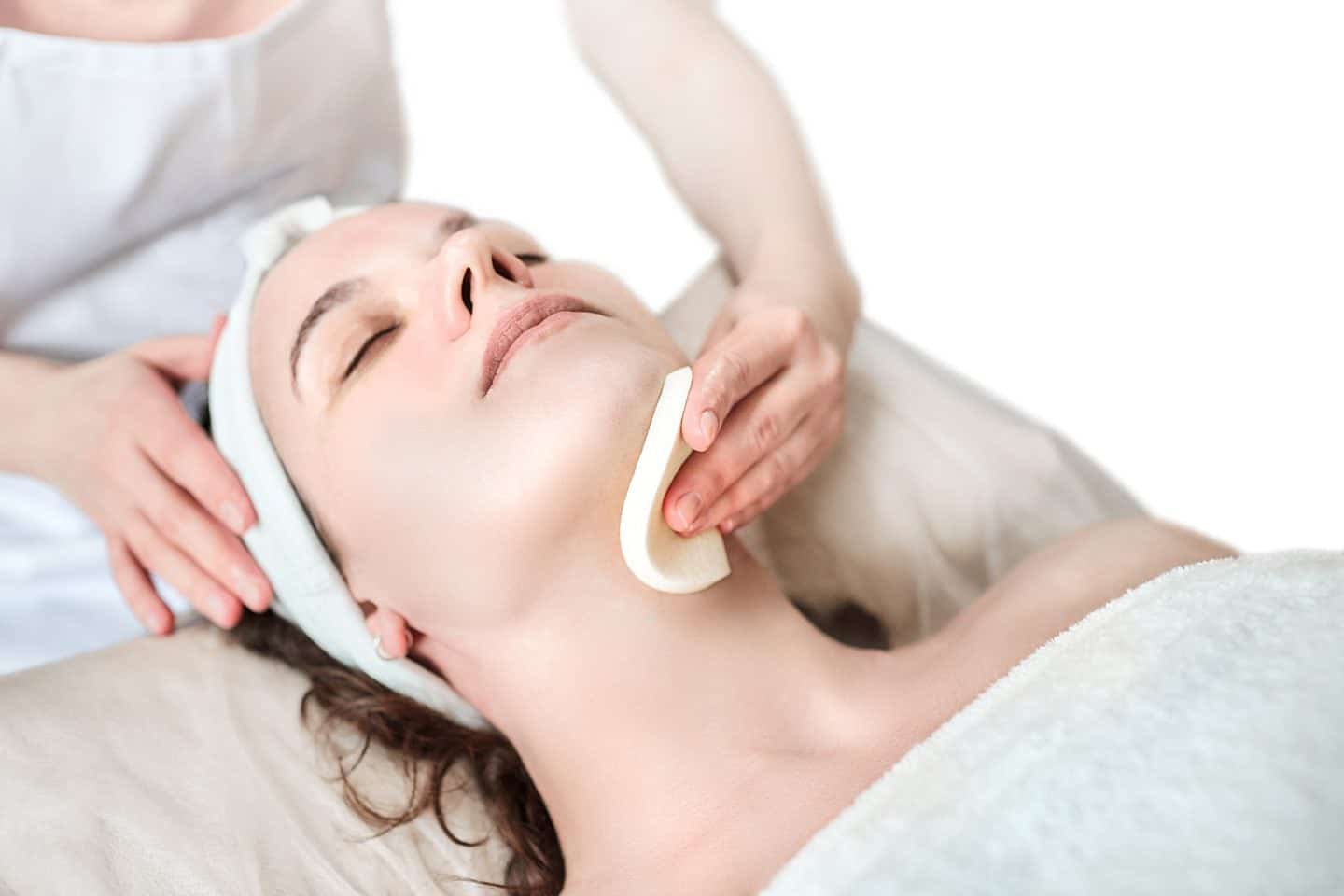 Did you know that jobs for estheticians and other skincare specialists are projected to grow by 29% by 2030?
This is a much a fast growth rate than most other career fields!
If you have been thinking about becoming an esthetician it may be time to consider it more seriously. The skincare field shows no sign of slowing its growth, but with any profession, there are lots of things to consider.
Read on for a full review of what it means to be an esthetician and things you need to know about the field.
What Is an Esthetician?
An esthetician is a skincare specialist who helps clients get their skin to its healthiest. Estheticians also develop skincare routines for their clients to follow at home between spa treatments. 
Estheticians are generally trained to offer services such as:
Facials
Eyebrow and other waxings
Chemical peels
Dermaplaning
Microneedling
What Requirements Are There?
Specific requirements for becoming an esthetician differ slightly from state to state. However, every state requires you to complete an esthetician training program. These programs are typically found at a cosmetology school. Some states will also require an apprenticeship.
After training, applicants are required to pass a state exam to receive their license for esthetician practice.
What Are the Pros and Cons of Becoming an Esthetician?
There are both upsides and downsides to every career and both are important to consider. Here are a few of the most important pros and cons of being an esthetician:
Pro: Working With People
If you have a passion for skincare and helping people, this may be a great career path for you. Being an esthetician, you will have the ability to help people build skincare plans and learn to feel better about themselves. This can be very rewarding.
Con: Building a Client Base
Once you have been in the field for several years, you will have a client base to pull from during the quieter business months. However, when you first start as an esthetician, it can be difficult to begin this client-finding process. This may impact your salary, especially at the beginning of your career.
Pro: Flexible Schedule
One of the benefits of becoming an esthetician is a career field with a fairly flexible schedule. Most salons and spas are open into the evening and on weekends, so you may be able to choose hours and days that work for you. Or, you could choose to open your own business.
Con: Working Through Stressful Days
Estheticians work directly with clients throughout their days. Because they do not have a lot of spare time, they must be able to work through even the most stressful of days and still be pleasant.
Do You Think This Might Be the Career for You?
This is a great time to become an esthetician. The field is growing and is projected to only continue to do so.
If you love working with people and skincare is of interest to you, becoming an esthetician may be right for you.
Contact us today to learn more or to register.